A two hour drive from downtown Toronto, sitting on a peninsula on the North Shore of Lake Ontario, Prince Edward County (PEC) is home to more than 40 wineries crafting cool climate, nervy wines in one of Canada's newest and most exciting wine regions. Granted VQA status in 2007, the County has attracted a multitude of hardworking and innovative winemakers. It is no easy task to work in the climate here. Despite the moderating influences of the lake, and the warm summers, the winters can be quite harsh (don't we all know!). Temperatures often dip below -24℃, destroying tender buds and severely reducing yields or, in worst case scenarios, killing the vine altogether. So producers are forced to "hill up" each fall, laboriously covering each vine with earth to shield it from the cold. This means that, in the spring, un-hilling by hand has to be carefully done before, and in addition to, the normal pruning and trellising work required in the vineyard. Achieving the perfect balance between fresh acidity and ample fruit to sustain it can be very vintage dependent here.
Dan Sullivan of Rosehall Run has been crafting elegant PEC wines for over 20 years. Started as a passion project with Dan, Lynn Sullivan and friend Cam Reston, the winery planted its first Pinot Noir and Chardonnay vines in 2001. The effervescent Sullivan has always loved the wines of Burgundy, and what better place to make one's expression of cool climate Chardonnay and Pinot Noir than in the rocky, reddish clay soils of Hungry Point, where the winery and its Estate Vineyards sit. Perched on this isthmus, surrounded by Lake Ontario on 3 sides, the vines dig deeply into the calcareous limestone base.
These days, the winery also works with some fantastic aromatic varietals such as Muscat, Gewürztraminer and Sauvignon Blanc (some of the only vines in the County), as well as some interesting red varietals like Tempranillo and Petit Verdot. But while all of Sullivan's wines bear his trademark nervy acidity and purity of fruit, Rosehall Run has become best known for its sublime Chardonnay and Pinot Noir, as well as its wonderful Sparkling wine programme. Rosehall won "Best Red Wine in Ontario" at the 2020 Ontario Wine Awards for its signature JCR Pinot Noir 2018 (which unfortunately sold out very soon afterwards), further affirming it as one of the top wineries in Canada.
The high acid levels and Ph of the soil in the County, coupled with its ability to ripen Pinot Noir, make for some stunning Traditional Method sparklers, and Rosehall has a full complement of fantastic versions. Their gorgeous Pinot and Chard blend, Ceremony, and their iconic, late-disgorged Stardust will be joined later this year by an exciting new project by Sullivan. He also produces the immensely popular Pixie, an unpretentious bubbly pink Charmat method charmer that flies off the shelves at Bottle Shops and the LCBO, as well as at our Ottawa Tasting Room.
The key to Rosehall's success is its attention to detail in the vineyard. Sullivan believes that he simply bottles what the vineyard gives him. Yields are infinitesimally small compared to other wine regions, made smaller still by careful selection. Grapes are harvested at full phenolic ripeness, made difficult by the sometimes slow ripening and by the inherent climactic dangers of long hang times.
In honour of Rosehall Run's 20th Anniversary, Buyers + Cellars is proud to feature these wines throughout the month of May.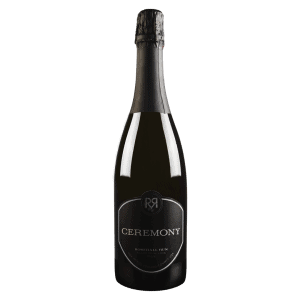 This wine possesses delicate, toasty, mineral-tinged aromas of poached pear, apple and honeydew. On the palate, vibrant and persistent fine bubbles are laced with lively citrus flavours and a toasty almond undertone. Dry yet fruity with a distinctive minerality on the finish.
$36.00 per bottle (case of 6 at $216)
Full-bodied with bright citrus and tasty almonds on the nose. On the palate, fresh lemon, green apple and toasty vanilla characters. Hints of minerality on the finish.
Award: 93 – John Szabo
$36.00 per bottle (case of 6 at $216)