Historically, wine production in Monferrato was a critical segment of the area's commerce but in the 1960s, farmers, including grape growers, fled the fields and flooded to cities to work in the growing number of manufacturing factories. The last couple of decades have seen the workers return, creating a nice combination of younger and older vine grower with varying perspectives and backgrounds.
The climate here is continental, with hot summers and cold winters. More importantly, the days are sunny and the nights are cool during the growing season. Soils range from sandy clay to the well-draining volcanic tufo soils, all of which have a calcareous limestone sub-soil beneath. At one time, this entire area was covered by the Adriatic sea, imparting a trademark salinity in the finest wines that brings a savoury balance to the area's nervy red wines and vibrant, bright whites. The elevation throughout is fairly uniform at around 400 meters, but the exposures vary wildly with its myriad of hillsides and slopes. Exposure is critical in the ripening process; this is especially true for Barbera, which needs long, sunny days to fully ripen and properly express its fruit in the glass.
Unlike its Nebbiolo-dominant neighbour Langhe, Monferrato is home to a wide number of unique and interesting local grapes. In addition to the 'Queen of Piemonte' Barbera, you'll find sporadic plantings of Dolcetto, Moscato Bianco, Freisa, Grignolino and Cortese among others. A troubling sign to many is the increasing plantings of the prized Nebbiolo, a grape that already overshadows Barbera throughout Piemonte and around the world. Some fear that growers will uproot plantings of Monferrato's lesser known grapes for the more fashionable Nebbiolo that demands greater prices regardless of quality. But many producers remain committed to uniqueness and, to a greater extent, Barbera. This is especially the case in the grape's spiritual home, Nizza Monferrato. 
The 18 communes within the Nizza district are home to the most successful and passionate Barbera producers in the world.
Originally a sub-zone of Barbera d'Asti, Nizza was awarded its own DOCG status in 2014. Only Barbera is allowed and fruit must be sourced from vineyards facing Southwest to Southeast. Yields are restricted and the wines must age a minimum of 18 months prior to release.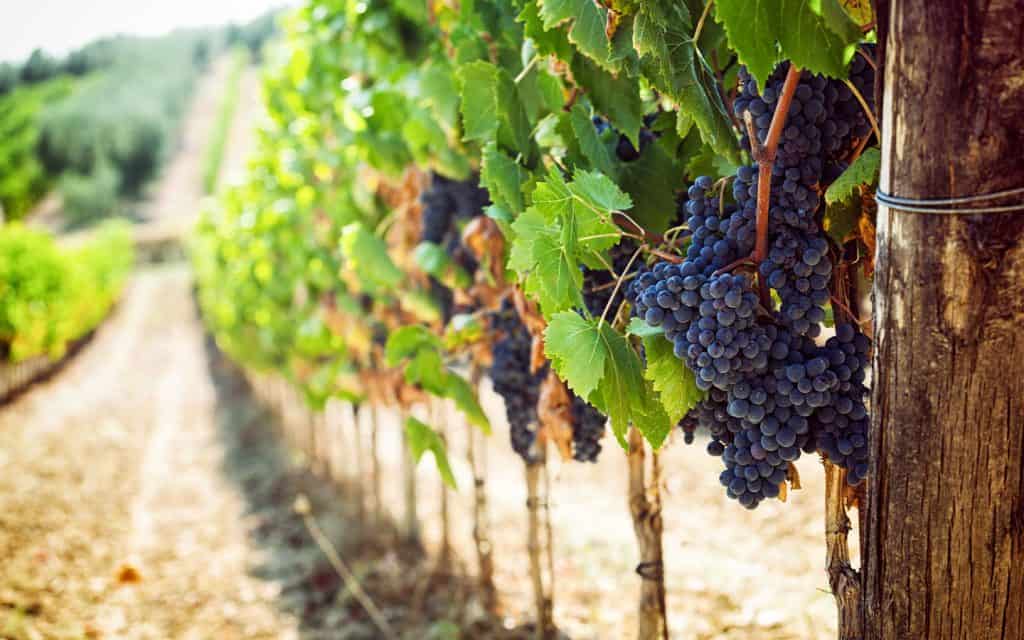 The driving force behind Nizza's DOCG status was the Bertolino family. Their origins are the village of Castelnuovo Calcea, in the Asti district of Piemonte. There, more than a century ago, the family began their venture in both winemaking and the wine trade. In the 1920s, the family moved to the neighbouring commune of Nizza Monferrato and the first Bertolino license to sell wine, Spumante and Vermouth, was dated there on June 18th, 1927. In 1961, the family bought the ancient villa Bauda at Incisa Scapaccino. It was there that they created the "Tenuta Olim Bauda" that soon became famous for Freisa, Moscato and, above all, Barbera. Following the tragic death of Bertolino Sr. in 1985, the family was forced to shut the winery down and sell their prized fruit to other producers in the area. In 2000, the family decided to re-establish the winery and their family's winemaking traditions.
Today, the Estate's 33 hectares of vineyards are farmed organically and tended entirely by hand. Like the finest vines in Burgundy and Sonoma, they are cane pruned, a technique that requires great skill and time. Cover crops are planted between rows to protect from erosion, improve soil structure, enhance biodiversity and eliminate the need for herbicides. The soils are sandy clay marl with sedimentary deposits that drain well and retain heat. Rigourous green harvesting and bunch selection is performed throughout the growing season. The former technique is absolutely crucial to manage yields, particularly for the highly productive Barbera vine. Reducing the number of grape bunches during veraison focuses the plant's energy into the remaining fruit and later results in great depth and character in the glass. Olim Bauda typically picks grapes later than most in the area, allowing for full phenolic ripeness and elevated sugar levels. Their wines, particularly their Barberas, are big, ripe, and loaded with fruit.
The winemaking is managed by Dino, with support from renowned oenologist Giuseppe Caviola. Production is carried out in the 18th century farmhouse situated in the middle of the estate. Dino firmly believes in low-intervention techniques. 
He believes that great wine is grown in the vineyard, and the winemaker's role is to steward the process as simply and minimally as possible.
Oak is used judiciously, allowing the terroir and fruit character to be showcased above all else. Olim Bauda's wines offer an interesting juxtaposition. At once powerful, intense and full with elegance, refinement and balance. They are age-worthy, food-friendly and absolutely delicious.
2019 Moscato d'Asti 'Centive'
There are 200-some-odd strains of the Muscat grape. Of these, Moscato Bianco di Canelli—also known as Muscat Blanc à Petits Grains—is widely considered the finest and is grown sparingly throughout the wine world, most notably in Italy and France. Within those two countries, it is best known for producing the popular, lightly spritzy, semi-sweet Moscato d'Asti.
Cortese is widely considered one of Piemonte's finest white grape varieties. It pairs particularly well with the region's delicately-prepared fish. It is usually mid-weight, citrus- and mineral-inflected with moderate acidity. Like most grapes, quality can vary greatly depending on producer and site.
2018 Barbera d'Asti 'La Villa'
Of Piemonte's 40,000 hectares of vineyards, 26,000 are planted to Barbera. The grape's reputation as the region's 'workhorse' variety is based on its ability to produce high yields and all too often, modest wines. But when care is taken, yields are managed and site selection is carefully considered, Barbera is capable of producing rich, concentrated wines loaded with red and black fruits, liquorice and spice.
2016 Barbera d'Asti Superiore 'Rocchette'
The Rocchette vineyard's Barbera plantings date to 1950. The sandier soils here result in wines that have a velvety profile and a spicy character. Yields here are reduced to 50 quintals per hectare and the hand harvesting is typically performed during the first week of October. Grapes are carefully sorted, de-stemmed and crushed in the evening, then transferred to stainless steel tanks for pre-ferment maceration. Fermented under temperature control, the wine is gently pressed and racked to 25 hl Allier French oak barrels where it remains for 18 months. It is aged for a further 6 months in bottle prior to release.